2018 : TERROIR 12
Over the last 12 years, we've had the honour of hosting some pretty awesome people. We invite you to take a look back and reflect on the revelry, starting with Terroir 12 : TERROIRNOMICS.

TERROIRNOMICS :
THE POWERFUL ECONOMICS OF LOCAL
The 2018 Terroir Symposium was a chance for industry to gain practical knowledge, grow their professional network and glean inspiration from the community powered by the economics of local. Together we learned how our terroir supports economic profitability, a healthy corporate culture, environmental sustainability and vibrant communities wherever you may stand.
We gathered a unique program of thought-leaders, visionaries and influencers to share their insights, ideas and experiences on how to leverage what comes from our lands, lakes and oceans. It was an interactive day to listen and discuss the opportunities and challenges of showcasing terroir in our businesses and destinations.
Our presenters were leaders in the global hospitality and tourism sectors and spoke on a variety of topics including technology and innovation, economically viable business models, and dynamic marketing and partnerships that
showcase the best of Terroir.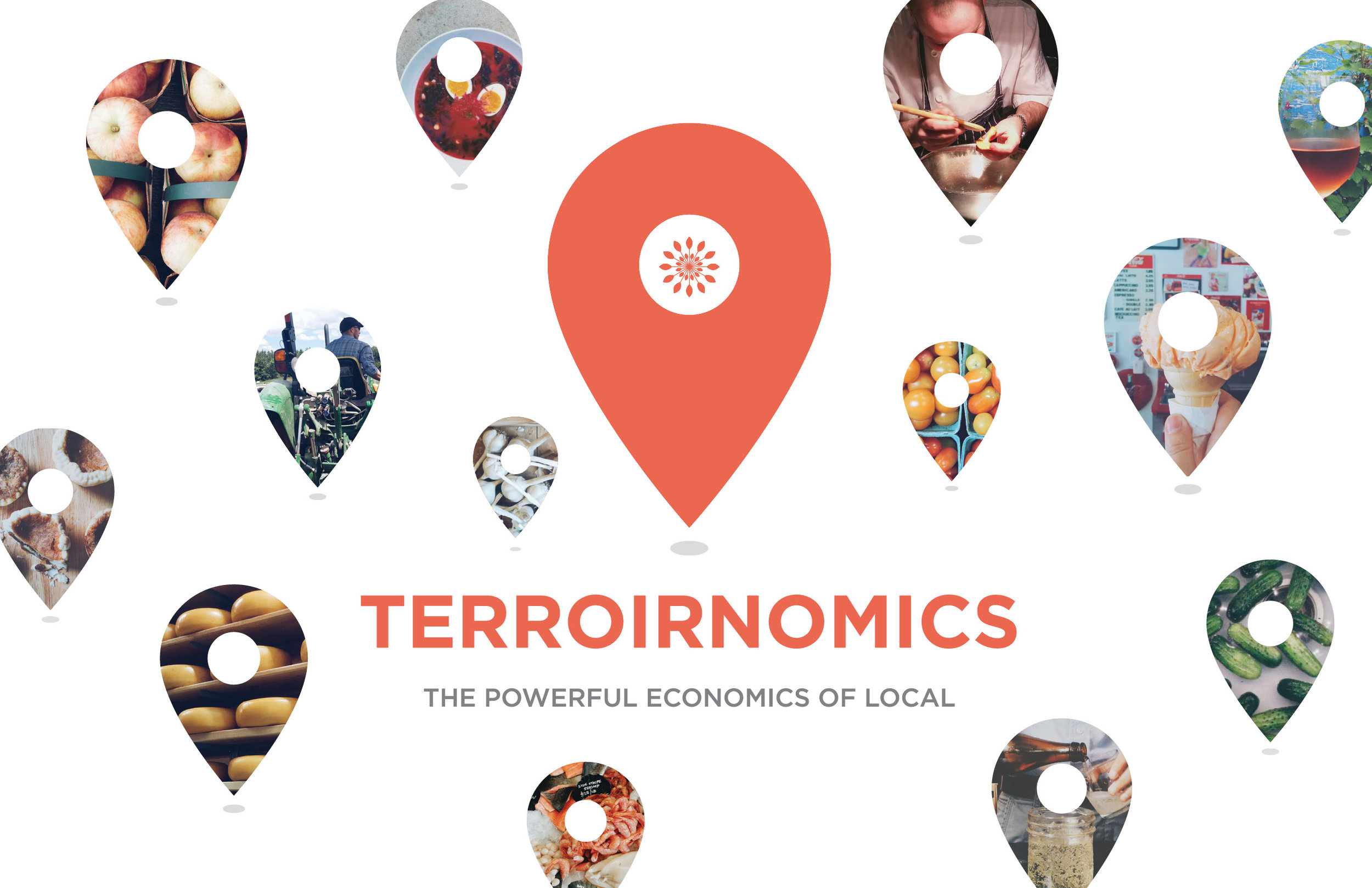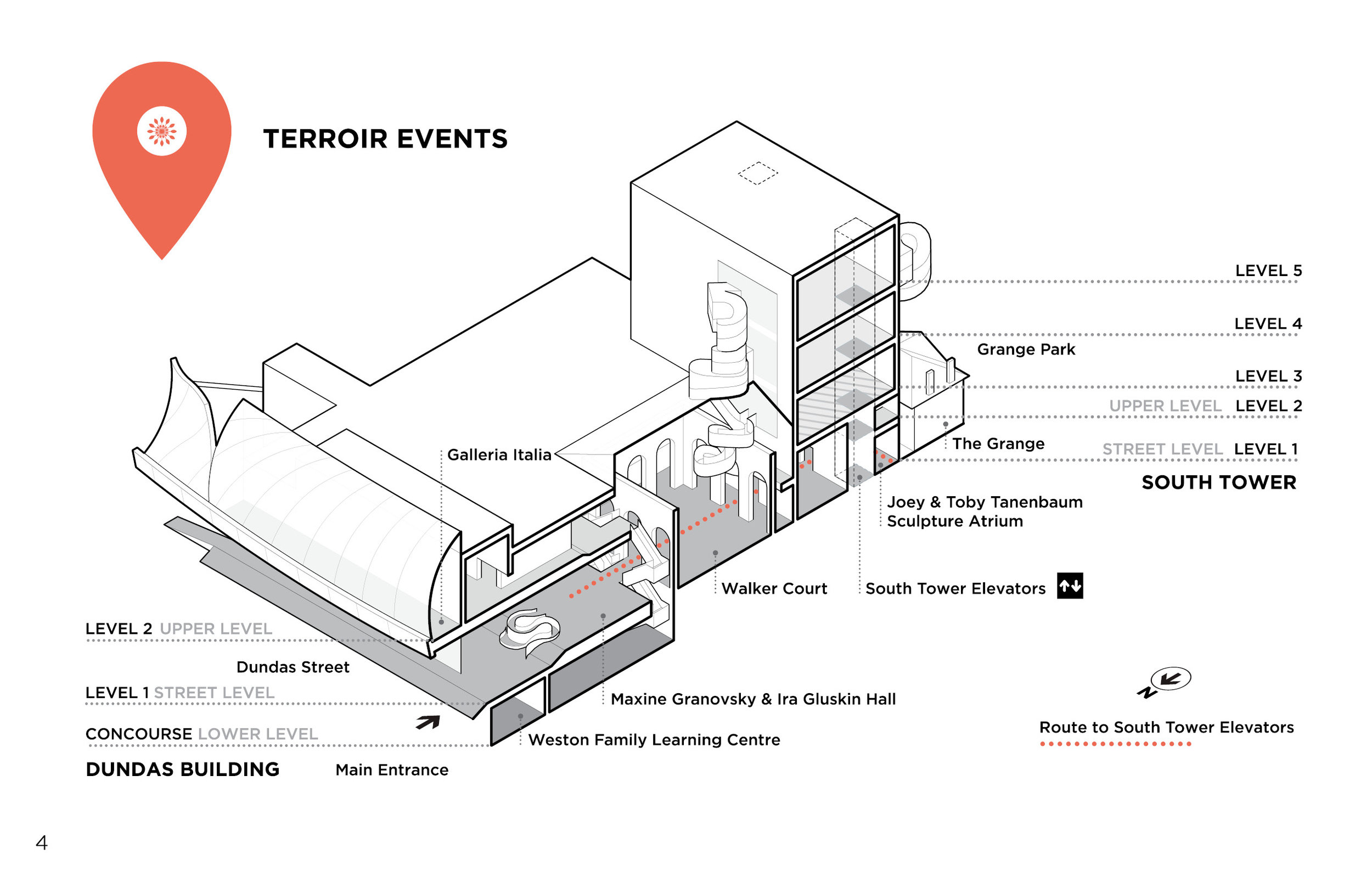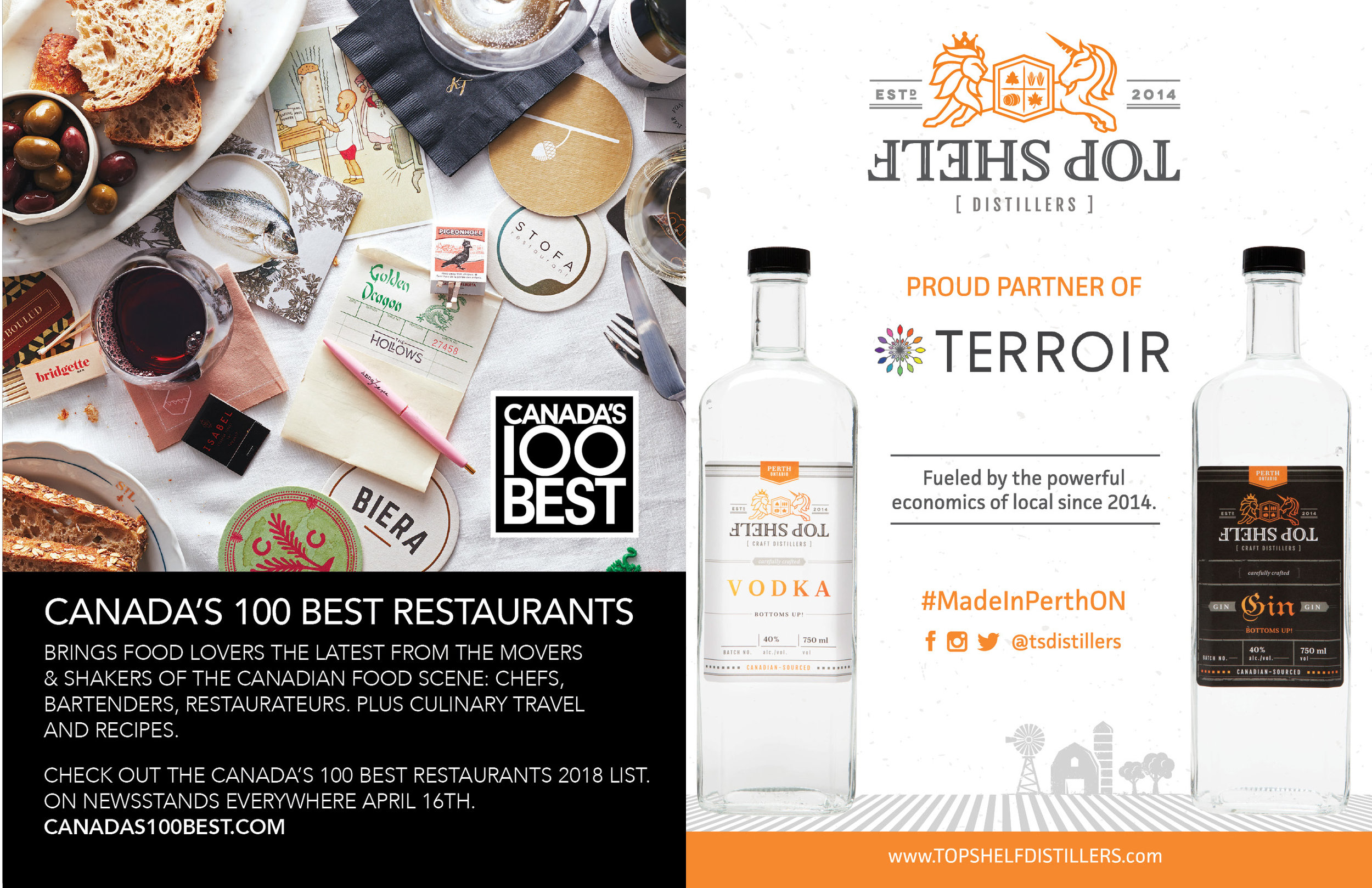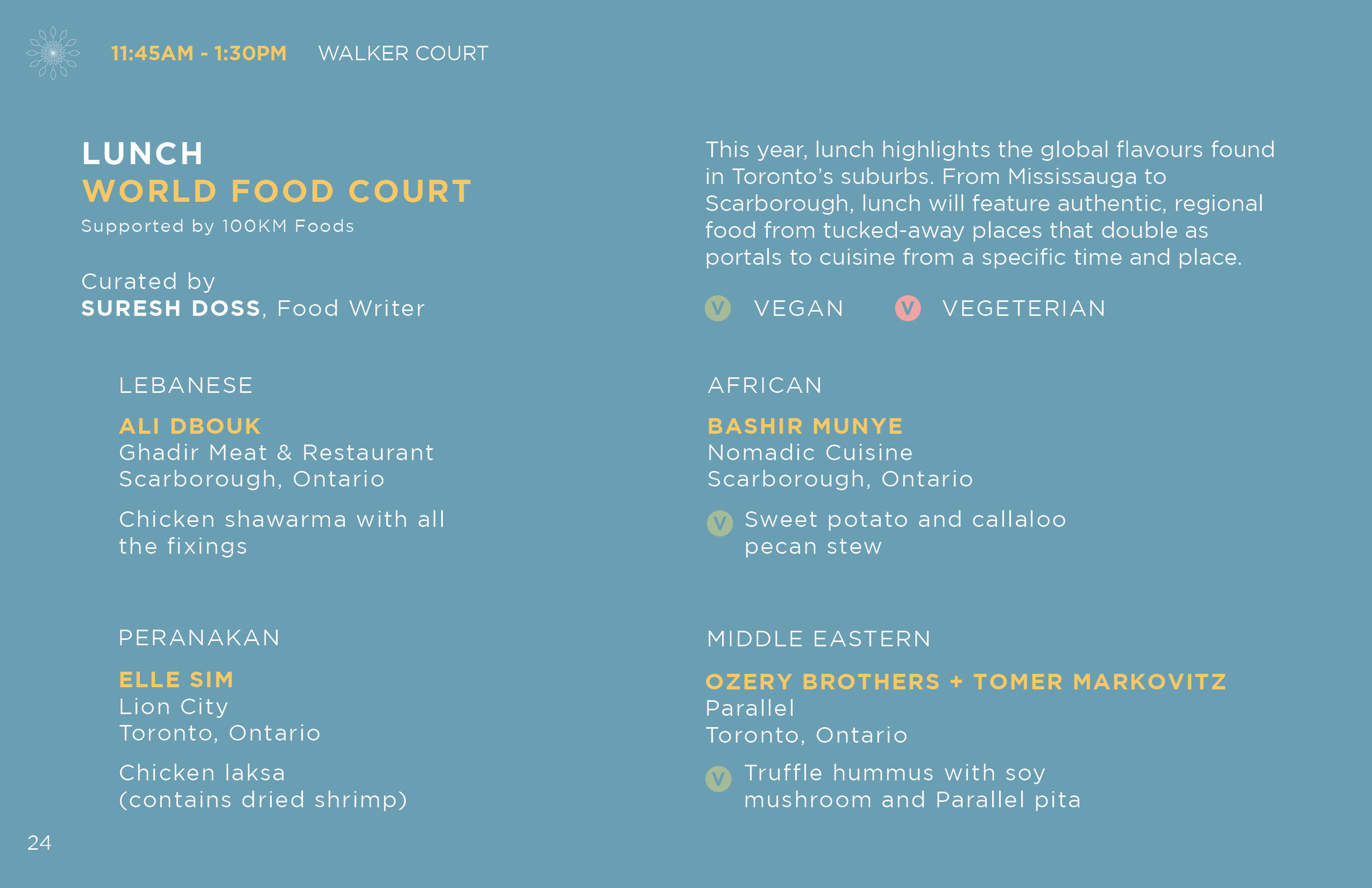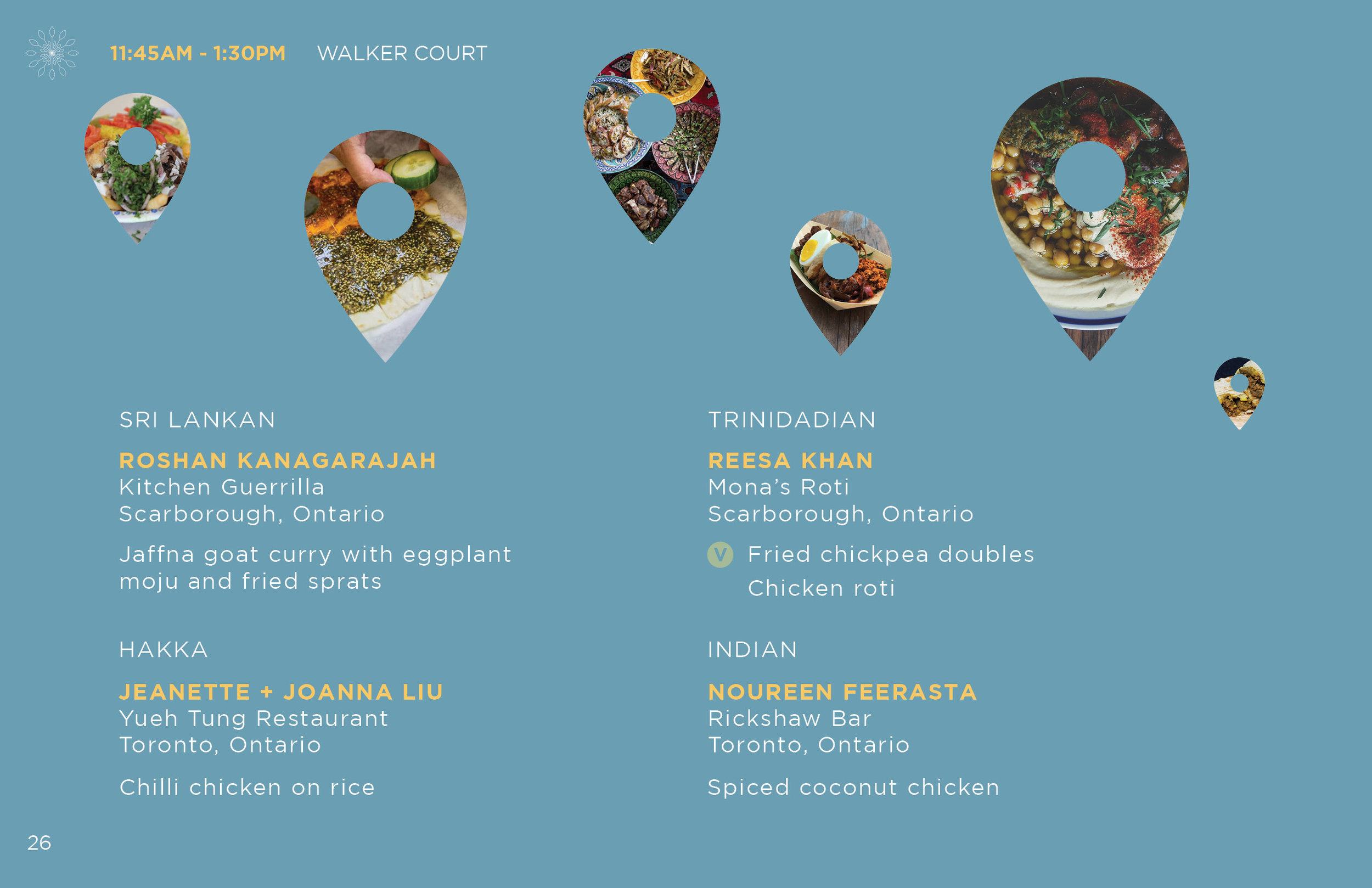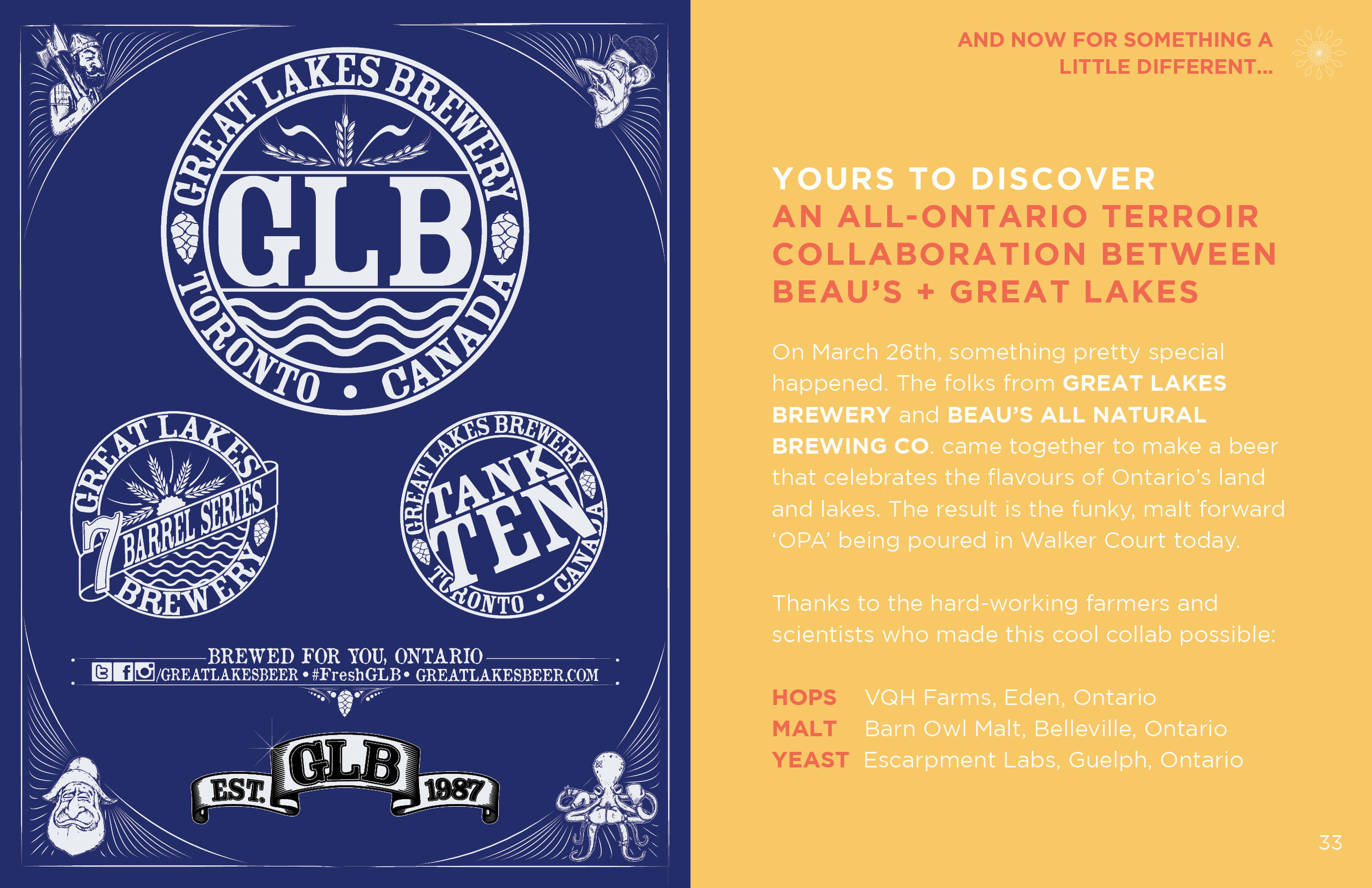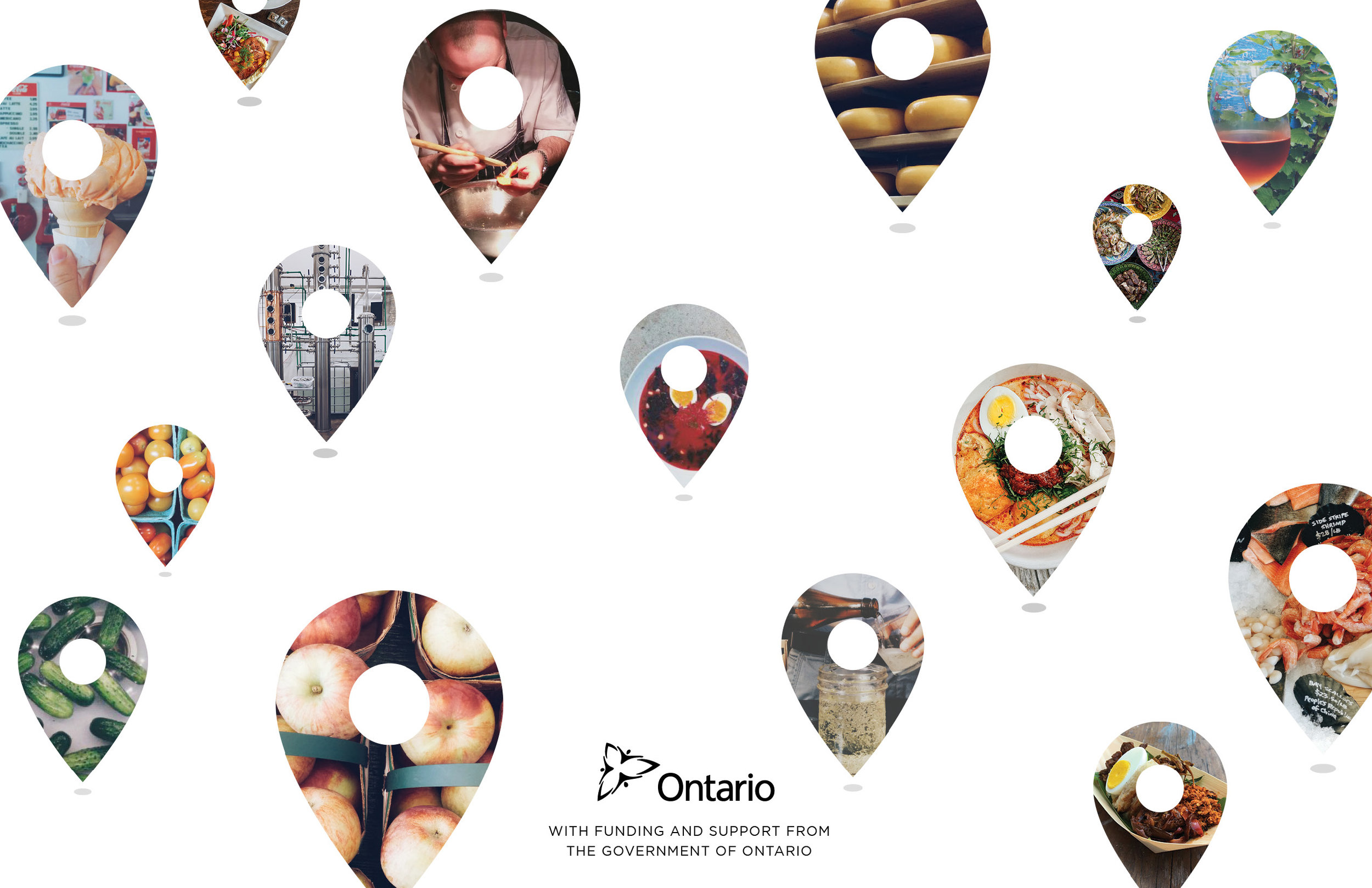 THE 2018 FOOD + BEVERAGE PROGRAM
BREAKFAST was brought to you by Durham Tourism, featuring a collaboration between the Art Gallery of Ontario and Durham College's W. Galen Weston Centre for Food.
Featuring...
ANNA MAE CRESPO OF DURHAM COLLEGE
RENÉE BELLEFEUILLE OF ART GALLERY OF ONTARIO
DESSERT was presented by Cacao Barry, where talented local chefs are invited to pair Canadian ingredients with Cacao Barry chocolates for a unique dessert experience.
Featuring...
CORA JAMES OF MAMAKAS TAVERNA + AGORA
STUART CAMERON OF MIRA RESTAURANT
TINA SU OF BUTTER AVENUE
DANIEL STUBBE OF STUBBE CHOCOLATES
SYLVIE THOBOR OF THOBORS CAFE GOURMAND
ROB GENTILE OF BUCA
Guests were kept hydrated by a variety of delicious local beverages including:
TORONTO'S FINEST TAP WATER
LAVAZZA COFFEE
PLUCK TEAS
GREAT LAKES BREWERY
BEAU'S ALL NATURAL BREWING CO.
THORNBURY CIDER
TOP SHELF SPIRITS
VINEA SPIRIT
VQA WINES OF ONTARIO
The 2018 LUNCH was all about highlighting the global flavours found in Toronto's suburbs. From Brampton to Scarborough, food writer Suresh Doss curated a selection of mom and pop shops that serve up authentic food from all corners of the world.
Toronto's multicultural food prowess is best experienced when you leave the downtown core and visit the various micro neighbourhoods. Nearly every corner of the globe is represented in strip malls and tucked away shops, where mom n' pop shops double as portals to cuisine from a specific time and place. The goal of the lunch program is to bring this uptown culture to the city.
Featuring...
SYRIAN BY AMIR FATTAL OF BEROEA KITCHEN

MIDDLE EASTERN BY OZERY BROTHERS + TOMER MARKOVITZ OF PARALLEL

SRI LANKAN BY ROSHAN KANAGARAJAH OF KITCHEN GUERRILLA

TRINIDADIAN BY REESA KHAN OF MONA'S ROTI

AFRICAN BY BASHIR MUNYE OF NOMADIC CUISINE

LEBANESE BY ALI DBOUK OF GHADIR MEAT & RESTAURANT

HAKKA BY MEI, MICHAEL, JOANNA & JEANETTE LIU OF YUEH TUNG RESTAURANT

PERANAKAN BY ELLE SIM OF LION CITY TORONTO

OJIBWAY BY SHAWN ADLER OF POW WOW CAFE

INDIAN BY NOUREEN FEERASTA OF RICKSHAW BAR
 
Photos by Michelle Doucette and Jo Dickins
TERROIR SYMPOSIUM : THE ARCHIVES